Mr. Lopez's Friday Updates
Posted by Lisa Brazil on 4/5/2019
Hello Parents,
CHS Music
I highly encourage you to mark your calendar and come to the high school theater next Wednesday night (7:00 pm) for the CUSD Strings Festival Concert here in our beautiful Theater. You will not be disappointed and will be able to see and hear students from across all grade levels perform.
CHS Video Production
Congratulations to Oliver Fredericksen, he won Best Animated Film at the Student Television Network Conference in Seattle. This was a national competition representing the best of high school film and television (the "Oscars" for high schools). Way to go Oliver and shout out to Video Production Teacher, Brian Granbery!
CHS Sandpiper
Dear Sandpiper readers,
The April issue of The Carmel Sandpiper is out and features a number of news stories as well as lighter pieces. There are articles about recent changes in the district and the future of CUSD, as well as a piece on the history of the Desert Trip and a memorial for the anniversary CHS teacher Whitney Grummon's passing.
This month's issue includes a preview of prom, the Next Generation Jazz Festival, and profiles of CHS teachers and students.
Thank you for your continued support of our publication.
Editor-in-Chief, Athena Fosler-Brazil
Find an issue around town or download the PDF for all your local news!
CHS Environmental Club - Elkhorn Slough Fundraiser
About the fundraiser:
The CHS Environmental Club is putting on a fundraiser for the restoration of areas of the Elkhorn Slough. The evening will be begin at 6:00 p.m. and include an auction of original artwork by CHS students, a screening of the the film "The Human Element," a panel of scientists, and a raffle. Raffle tickets are $5 and prizes include gift certificates to Etats Unis, Mediterranean Restaurant, Il Fornaio, and more, while Lush Carmel, Delia Art, and Trio Carmel donated items for raffle. All proceeds from the event will go towards slough restoration.
About the slough:
Elkhorn Slough, located about 30 minutes North of Carmel in Moss Landing, is a 7-mile protected estuary that is home to a number of species that thrive in the Monterey Bay area. Elkhorn Slough is home to a large number of sea otters, as well as numerous species of birds, fish, aquatic plants and other marine mammals. Marshlands provide valuable services to the surrounding habitat and community, including filtering water, serving as a buffer for storms, and providing a habitat to support great biodiversity. The slough is threatened by environmentally degrading farming practices and development in the area, and the Elkhorn Slough Foundation partners with the California Department of Fish and Wildlife, as well as, the National Oceanic and Atmospheric Administration to help protect and restore this invaluable stretch of habitat on the Monterey Bay.
About the club:
The Carmel High Environmental Club is dedicated to promoting sustainability on campus and in the community, and is constantly searching for ways to help protect and preserve the local environment. Club presidents Mia Poletti and Pascale Montgomery have personally reached out to dozens of community members to help amass donations for the Elkhorn Slough fundraiser, trying actively to get others involved in the fight for environmental conservation and sustainability. Composed of students 9-12th grade, the Environmental Club meets weekly to discuss how best to serve the CHS campus and community, as well as, be active environmental advocates after high school.
For more information, contact jmaasbaldwin@carmelunified.org, pmontgomery@cusd.me, or mpoletti@cusd.me
Website: https://www.facebook.com/doitfortheslough/
CHS Open House/Empty Bowls/Art Show/Singer-Songwriters Guild
The Carmel High School Open House, Art Show and 6th Annual Empty Bowls Soup and Bread Supper, benefiting The Food Bank for Monterey County will be held on Thursday, April 25th, 2019 from 5:00 to 7:00 pm.
The CHS Empty Bowls project began six years ago as a service project for our 9th graders as a way to gain a greater understanding of food insecurity issues and to do something tangible to help alleviate the problem. Since that time the project has grown to involve over 450 Carmel High students each year and has raised over $50,000 to help feed those in need.
Enjoy great company, delicious soup, music, and art all while helping to alleviate hunger
Delight in delicious soups donated by 15 of the area's finest restaurants and caterers
Select one of the 450 colorful and amazing student made bowls
Socialize and chat with Carmel High teachers and staff
Peruse the Art Show - all art created by CHS students.
Enjoy entertainment provided by the Carmel High Singers and Songwriters Guild
And know this all for a great cause: All proceeds benefit The Food Bank for Monterey County
Tickets: $20 donation includes: soup, bread, dessert and a handcrafted bowl to take home
Available at CHS or online through the link on the front page of the Carmel High website
CUSD Website Survey
This is a quick reminder - if you haven't yet responded to our website survey, we'd love to hear from you before it closes at 2:00 on Monday, April 8.
The district is planning an overhaul all of our school and district websites this summer. The new platform will be more responsive to different screen sizes, whether smartphone, tablet, laptop, or desktop. The task force that is working on the upgrade would like to hear from students, staff, parents, and community members so we can target our improvement efforts to better meet your needs. Please take 5-10 minutes to complete this survey. Thank you!
https://www.surveymonkey.com/r/ZHWMF2T
Summer School
Summer School will be offered at CHS this summer for credit recovery (to replace a "D" or "F' grade). The dates will be June 11 to June 28, 8am - 12pm, Monday through Friday, and located in the CHS library. Summer school applications must be submitted by May 17th. Students can pick up an application from their counselor.
ASB (Student Leadership)
Next week is Battle of the Grades. Monday is Wacky Tacky, Tuesday is Class Twinning, Wednesday is States, Thursday is Decades and Friday is Class Colors for the Rally! Pay attention to class posters, social media, and Remind blasts from your class for details. Battle of the Grades class shirts are on sale … get yours for $5!
Junior/Senior Prom is May 4th at Long Branch Saloon and Farms.
Prom details --permissions slips, and guest contracts are out. Tickets are only on sale until April 12th, the cost is $165. Guest contracts are on MySchool. If your guest is out of the area you can email it to them. New this year - all 9th and 10th grade guests must complete an Underclassmen Guest Contract. When paperwork is turned in to Mrs. Vita, you can sign up for your bus.
Our Commitment to a drug & alcohol free event Includes:
Security canines that will search belongings before departure
All guests will be breathalyzed
Anyone found under the influence of drugs or alcohol before boarding the bus will not be allowed on & a parent will be called to pick up the student
Anyone found to be under the influence of drugs or alcohol while at the venue will be detained in a holding room & a parent will be called to pick up the student
Anyone found to be under the influence will be cited by the police & suspended from school
Departing as a group is important to the integrity of the event
Celebrating our Prom at an off campus & out of the area event is in an effort to promote fun & safe behaviors, away from the post prom partying culture.
FOCUS - Graduation in the Press Box with Reserved Parking Spaces Raffle
FOCUS is raffling off the CHS Press Box for the 2019 Graduation ceremony! The Press Box seats up to 10 people and INCLUDES two (2) reserved parking spaces, festive graduation decorations, beverages (non-alcoholic), light food, and dessert items. These are the 10 BEST seats in the House! It is a great opportunity for your family to have a relaxing and enjoyable day and celebrate in style! Tickets are $25 each, or 5 for $100, and are available for purchase at the ASB office (cash or check only), and in the lobby right before the upcoming District Choral, Band and Strings Festivals. The winning ticket will be drawn on May 31st, and the winner will be notified by June 1st.
Padre Parents
Thank you Padre Parents for sponsoring a Jamba Juice and bag of chips treat for over 600 students on Thursday during break to congratulate them on their amazing academic excellence. Despite the cold weather, kids were very happy to get this special treat! Great work CHS students and special thanks to the organizers of the event -- Susan Abrahams and Kimberly Whittaker. Big thanks to Mark Abrahams, Boryana Griffin, Murial Lin, Lisa Morgan, and Molly McRae for helping make this event a success!
This fun event and many more organized and sponsored by Padre Parents is another reason to come and join us in our last Padre Parents meeting on Thursday, May 2nd @ 8am in the theater. We encourage new ideas and suggestions to support our students, teachers, and administration. We are in need of new Board Members! Whatever help you might like to provide would be most welcomed. If you are interested in helping but can't make the meeting, please contact Lisa Morgan at lisamorgan1965@icloud.com.
CHS Counseling
Please follow this link for current counseling information and topics - https://www.smore.com/8pf6a-chs-counseling-department?ref=email-content#w-6258836462
College and Career Center
Scholarships - Check out the full list of scholarships on Naviance or see Mrs. Hunt in the College & Career Center.
SAT Subject Test in Physics - If you are interested in reviewing for the SAT Subject in Physics, there will be review sessions taking place on Monday's after school in April (with the exception of spring break) to prepare for the May 4th or June 1st SAT Test. For more information see Mr. Freitas for details.
Summer Jobs and Internships:
MEarth is looking for summer camp volunteers. Camps run from June 10th to August 9th. If you are interested see Mrs. Vita for the link to the volunteer application or email Sarah Schmidt at sarah@mearthcarmel.org
The City of Monterey Department of Recreation is looking for enthusiastic, responsible students to fill leadership positions in upcoming summer programs. Jobs include day camp counselor, playground leaders, resident camp counselors, resident camp cooks, and field sports recreation leaders and more. Must be 16 years or older. Applications in the College & Career Center.
The pool in Carmel Valley Village is hiring lifeguards and swim instructors for the upcoming summer season. For more information visit www.cvcyc.org/jobs
The Carmel High School Foundation is pleased to announce the Ron Stoney Educational Pathways Program application is open. This scholarship will pay for student's summer programs! Eligible programs include leadership camps, college-prep camps, language immersion programs, STEM, music, art and more! Applications will be available on Moodle or pick one up in the College & Career Center.
Community Service
In order to meet graduation requirements students must complete 60 hours of community service by the end of their senior year. We also expect students to show progress toward that requirement by completing 15 hours a year. We strongly believe in encouraging our students to find something that is meaningful to them and that they have a sincere desire to support through their service. Our daily bulletin commonly lists opportunities for students and here is a current sampling of that posting:
Return of the Natives has volunteer opportunities throughout April and May in Marina, Seaside, and Salinas. Visit their volunteer page at https://csumb.edu/ron/volunteer-calendar for more information.
The River School Garden is looking for volunteers to help with after school garden classes on Thursdays and possibly Wednesdays starting next week. Please contact Maryanne McCormick at mmccormick@carmelunified.org if you would like to help out at the River School garden.
MEarth is looking for volunteers to help at MEarth Day on April 27th. Sign up at http://mearthcarmel.org/.
If you have any questions regarding community service please contact Diana Vita, dvita@carmelunified.org, or Assistant Principal, Craig Tuana, ctuana@carmelunified.org.
Happenings and Info
4/5 – ASB Mr. Padre/Prom Expo, Theater 6:00 pm
4/8-12 – ASB Battle-of-the-Grades
4/10 – CUSD Strings Festival, CHS Theater 7:00 pm
4/15-19 – Spring Break, no school
4/22-26 – CHS Art Show
4/25 – Open House/Empty Bowls, 6:00 pm
4/26 – Spring Music Concert, Theater 7:00 pm
5/2 - Padre Parents Meeting @ 8:00 am
5/3-5 & 9-12 – CHS Drama, Blackbox
5/4 – Junior-Senior Prom in Half Moon Bay, 8:00 pm-11:00 pm
5/6-17 – AP Testing
5/10 – Minimum Day Staff Development
5/16-17 – Dance Show, Theater 7:00 pm
5/20 – Senior Awards Night, Theater 7:00 pm
5/22 – Jazz Concert, Cafeteria 7:00 pm
5/23 – Sports Physicals, Cafeteria 5:00 pm – 8:00 pm
5/24 – Singer Songwriter Show, 7:00 pm Cafeteria
5/27 - Memorial Day Holiday, no school
5/28 – Music Department Awards Night, Theater 7:00 pm
5/29 – CHS Film Festival, Theater 7:00 pm
5/30-31 – Senior Trip
6/3 – Student Recognition Assembly
6/3 – ASB Day on the Green
6/4-7 – Finals
6/7 – Graduation, Stadium 4:00 pm
Have a great weekend! Rick Lopez, CHS Principal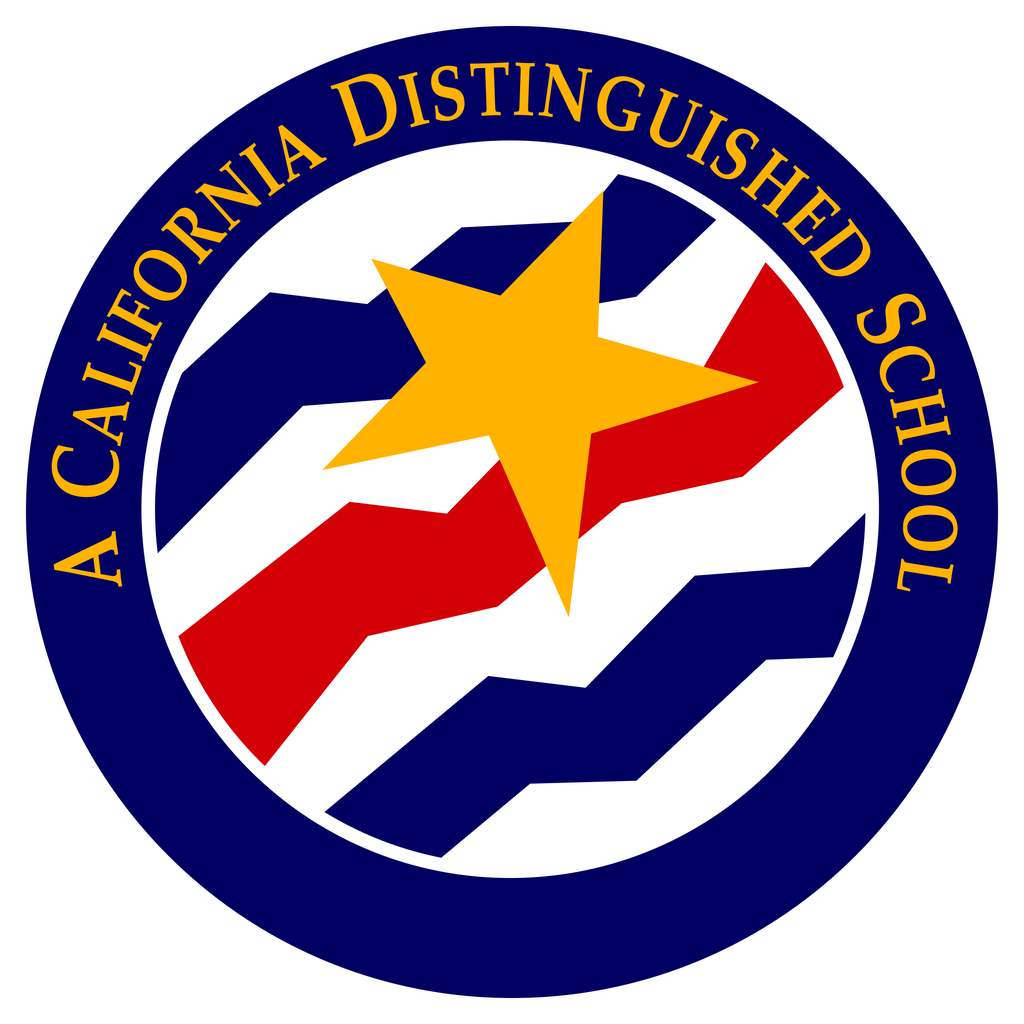 ---
Hola padres
CHS Music
Lo invito a que marque su calendario y venga al teatro de la escuela secundaria el próximo miércoles por la noche (7:00 pm) para el Concierto del Festival de cuerdas de CUSD aquí en nuestro hermoso Teatro. No se sentirá decepcionado y podrá ver y escuchar a los estudiantes de todos los niveles de grado .
Producción de video CHS
Felicitaciones a Oliver Fredericksen , ganó Mejor Película de Animación en la Conferencia de la Red de Televisión Estudiante en Seattle. Esta fue una competencia nacional que representa lo mejor de cine y televisión de alta gh escuela (t él"Oscar" para las escuelas secundarias). ¡ Muy bien , Oliver y gritándole al maestro de producción de videos, Brian Granbery !
CHS Sandpiper
Queridos lectores de Sandpiper,
La edición de abril de The Carmel Sandpiper está disponible y presenta una serie de noticias, así como artículos más ligeros. Hay artículos sobre los cambios recientes en el distrito y el futuro de CUSD, así como un artículo sobre la historia de Desert Trip y un memorial por el aniversario de la maestra de CHS Whitney Grummon.
La edición de este mes incluye una vista previa del baile de graduación, el Festival de Jazz de la próxima generación y los perfiles de los maestros y estudiantes de CHS.
Gracias por su continuo apoyo a nuestra publicación.
Editor en Jefe, Athena Fosler-Brazil
¡Encuentre un problema en la ciudad o descargue el PDF para todas sus noticias locales!
CHS Environmental Club - Elkhorn Slough Fundraiser
Acerca de la recaudación de fondos:
El Club Ambiental de CHS está organizando una recaudación de fondos para la restauración de áreas del Elkhorn Slough. La noche comenzará a las 6:00 pm e incluirá una subasta de obras de arte originales de los estudiantes de CHS , una proyección de la película " El elemento humano ", un panel de científicos y una rifa. Los boletos para la rifa cuestan $ 5 y los premios incluyen certificados de regalo para Etats Unis, Mediterranean Restaurant, Il Fornaio y más, mientras que Lush Carmel, Delia Art y Trio Carmel donaron artículos para la rifa. Todas las ganancias del evento se destinarán a la restauración de la muda.
Acerca de Slough:
Elkhorn Slough, ubicado a unos 30 minutos al norte de Carmel en Moss Landing, es un estuario protegido de 7 millas que alberga una gran cantidad de especies que prosperan en el área de la Bahía de Monterey. Elkhorn Slough alberga una gran cantidad de nutrias marinas, así como numerosas especies de aves, peces, plantas acuáticas y otros mamíferos marinos. Los pantanos brindan servicios valiosos para el hábitat y la comunidad circundantes, incluido el filtrado de agua, que sirven como amortiguadores para las tormentas y un hábitat para soportar una gran biodiversidad. El desprendimiento está amenazado por prácticas agrícolas degradantes del medio ambiente y el desarrollo en el área, y la Fundación Elkhorn Slough se asocia con el Departamento de Pesca y Vida Silvestre de California, así como con la Administración Nacional Oceánica y Atmosférica para ayudar a proteger y restaurar este tramo invaluable de hábitat. en la Bahía de Monterey.
Sobre el club:
El Carmel High Environmental Club se dedica a promover la sostenibilidad en el campus y en la comunidad, y busca constantemente formas de ayudar a proteger y preservar el medio ambiente local. Los presidentes de los clubes Mia Poletti y Pascale Montgomery han contactado personalmente con docenas de miembros de la comunidad para ayudar a acumular donaciones para la recaudación de fondos de Elkhorn Slough, intentando activamente que otros participen en la lucha por la conservación del medio ambiente y la sostenibilidad. Compuesto por estudiantes del 9º al 12º grado, el Club del Medio Ambiente se reúne semanalmente para analizar la mejor manera de servir al campus y la comunidad de CHS, así como a ser defensores ambientales activos después de la escuela secundaria.
Para obtener más información, comuníquese con jmaasbaldwin@carmelunified.org , pmontgomery@cusd.me o mpoletti@cusd.me
Sitio web: https://www.facebook.com/doitfortheslough/
Casa Abierta de CHS / Tazones Vacíos / Exhibición de Arte / Gremio de Compositores de Cantantes
La preparatoria carmel Casa Abierta, Muestra de Arte y 6 ° Anual Tazones vacíos Sopa y Pan Cena, beneficiando. El banco de alimentos para el condado de Monterey se llevará a cabo en Jueves 25 de abril de 2019. De 5:00 a 7:00 pm.
El proyecto CHS Empty Bowls comenzó hace seis años como un proyecto de servicio para nuestros alumnos de 9º grado como una forma de obtener una mejor comprensión de los problemas de inseguridad alimentaria y hacer algo tangible para ayudar a aliviar el problema. Desde entonces, el proyecto ha crecido para involucrar a más de 450 estudiantes de Carmel High cada año y ha recaudado más de $ 50,000 para ayudar a alimentar a los necesitados.
Disfrute de la excelente compañía, la deliciosa sopa, la música y el arte a la vez que ayuda a aliviar el hambre.
Deléitese con deliciosas sopas

donado

por 15

de los mejores restaurantes y catering de la zona.

Seleccione uno de los 450 tazones coloridos y sorprendentes hechos por los estudiantes.

Socializar y chatear

con Carmel High

maestros

y personal

Examine la muestra de arte: todo el arte creado por estudiantes de CHS.

Disfruta del entretenimiento proporcionado por el Carmel High

Gremio de cantantes y compositores

Y conozca todo esto por una gran causa: todas las ganancias.

beneficio del banco de alimentos para

Monterey

Condado
Entradas: $ 20 donación Incluye: sopa, pan, postre y una artesanía. cuenco para llevar a casa
Disponible en CHS o en línea a través del enlace en la página principal del sitio web de Carmel High
Encuesta del sitio web de CUSD
Este es un recordatorio rápido, si aún no han respondido a nuestro sitio web Encuesta, nos encantaría saber de usted antes de que cierre a las 2:00 el lunes 8 de abril.
El distrito está planeando una revisión a toda nuestra escuela y distrito sitios web este verano. La nueva plataforma responderá mejor a diferentes tamaños de pantalla, ya sea teléfono inteligente, tableta, computadora portátil o computadora de escritorio.El grupo de trabajo que está trabajando en la actualización quisiera escuchar a los estudiantes, el personal, los padres y los miembros de la comunidad para que podamos enfocar nuestros esfuerzos de mejora para satisfacer mejor sus necesidades. Por favor, tome 5-10 minutos para completar esto encuesta. ¡Gracias!
https://www.surveymonkey.com/r/ZHWMF2T
Escuela de Verano
La escuela de verano se ofrecerá en CHS este verano para recuperar el crédito (para reemplazar una calificación "D" o "F"). Las fechas serán del 11 de junio al 28 de junio , de 8 am a 12 pm, de lunes a viernes, y ubicadas en la biblioteca de CHS.Aplicaciones de la escuela de verano deben presentarse antes del 17 de mayo. Los estudiantes pueden recoger una solicitud de su consejero.
ASB (Liderazgo Estudiantil)
La próxima semana es la batalla de los grados . ¡El lunes es loco, el martes es hermanamiento de clases, el miércoles es estados, el jueves son décadas y el viernes son colores de clase para el Rally! Presta atención a los carteles de la clase, a las redes sociales y a Recuerda las explosiones de tu clase para obtener más detalles. Las camisetas de la clase Battle of the Grades están a la venta ... ¡consigue el tuyo por $ 5!
Junior / Senior Prom es el 4 de mayo en Long Branch Saloon and Farms.
Detalles de la graduación: hojas de permiso, y los contratos de invitados están fuera.

Los boletos están a la venta hasta el 12 de abril, el costo es de $ 165.

Los contratos de invitados están en MySchool.

Si su invitado está fuera del área, puede enviarlo por correo electrónico.

Nuevo este año: todos los invitados de 9º y 10º grado deben completar un Contrato de invitado de Underclassmen.

Cuando entregue los documentos a la Sra. Vita, puede inscribirse en su autobús.
Nuestro compromiso con un evento libre de drogas y alcohol incluye:
Caninos de seguridad que buscarán pertenencias antes de la salida.

Todos los invitados serán respirados

No se permitirá a nadie encontrado bajo la influencia de drogas o alcohol antes de subir al autobús y se llamará a un padre para que recoja al estudiante

Cualquier persona que se encuentre bajo la influencia de drogas o alcohol mientras esté en el lugar será

detenido en una sala de detención y un padre será llamado para recoger al estudiante

Cualquier persona que se encuentre bajo la influencia será citada por la policía y suspendida de la escuela

Salir en grupo es importante para la integridad del evento.
La celebración de nuestro baile de graduación en un evento fuera del área del campus es un esfuerzo por promover comportamientos divertidos y seguros, lejos de la cultura posterior a la fiesta.
FOCO - Graduación en el Sala de prensa Sorteo de plazas de aparcamiento reservadas
¡FOCUS está rifando la Caja de Prensa de CHS para la ceremonia de Graduación de 2019 ! La caja de prensa tiene capacidad para 10 personas y INCLUYE dos (2) espacios de estacionamiento reservados, decoraciones festivas de graduación, bebidas (no alcohólicas), alimentos ligeros y postres. ¡Estos son los 10 MEJORES asientos en la casa ! ¡Es una gran oportunidad para que su familia tenga un día relajante y agradable y celebre con estilo! Los boletos cuestan $ 25 cada uno, o 5 por $ 100, y están disponibles para su compra en la oficina de ASB (solo en efectivo o con cheque), y en el vestíbulo justo antes de los próximos festivales de coros, bandas y cuerdas del distrito. El boleto ganador se sorteará el 31 de mayo, y el ganador será notificado antes del 1 de junio.
Padre Parents
Gracias Padre Padres por patrocinando un jugo de jamba y una bolsa de papas fritas para más de 600 estudiantes el jueves durante las vacaciones para felicitarlos por su increíble excelencia académica. ¡A pesar del clima frío, los niños estaban muy felices de recibir este regalo especial! Gran trabajo, estudiantes de CHS y un agradecimiento especial a los organizadores del evento. Susan Abrahams y Kimberly Whittaker. Muchas gracias a Mark Abrahams, Boryana Griffin, Murial Lin, Lisa Morgan y Molly McRae por ayudar a hacer esto. evento un éxito!
Este evento divertido y muchos más organizados y patrocinados por Padre Parents es otra razón para venir y unirse a nosotros en nuestro último evento. Reunión de padres y padres el jueves 2 de mayo a las 8 am en el teatro . Alentamos nuevas ideas y sugerencias para apoyar a nuestros estudiantes, maestros, y administración. ¡Necesitamos nuevos miembros de la Junta ! Cualquier ayuda que le gustaría brindar sería la más bienvenida. Si está interesado en ayudar pero no puede asistir a la reunión, comuníquese con Lisa Morgan al lisamorgan1965@icloud.com .
Asesoramiento CHS
Por favor, siga este enlace para obtener información y temas de asesoramiento actuales: https://www.smore.co m / 8pf6a-chs-advice-department? ref = email-content # w-6258836462
Centro Universitario y de Carreras
Becas
Consulte la lista completa de becas en Naviance o con la Sra. Hunt en College & Career Center.
Prueba de materias SAT en física: si está interesado en revisar la asignatura SAT en física, habrá sesiones de revisión que tendrán lugar los lunes después de la escuela en abril (con excepción de las vacaciones de primavera) para prepararse para elSAT del 4 de mayo o del 1 de junio. Prueba.
Para más información, vea al Sr. Freitas para más detalles.
Trabajos de verano y pasantías :
MEarth está buscando voluntarios para el campamento de verano.

Los campamentos van del 10 de junio al 9 de agosto.

Si está interesado, consulte a la Sra. Vita para obtener el enlace a la solicitud de voluntario o envíe un correo electrónico a Sarah Schmidt a sarah@mearthcarmel.org

El Departamento de Recreación de la Ciudad de Monterey está buscando estudiantes entusiastas y responsables para ocupar puestos de liderazgo en los próximos programas de verano.

Los trabajos incluyen días consejero c amp, los líderes del patio, residente c amp consejeros, cocineros campamento de residencia, y los deportes de campo de recreo l eaders y más.

Debe tener 16 años o más.

Aplicaciones en el Centro Universitario y de Carreras.

La piscina en Carmel Valley Village está contratando salvavidas e instructores de natación para la próxima temporada de verano.

Para más información visite www.cvcyc.org/jobs
La Fundación Carmel High School se complace en anunciar que la solicitud del Programa de Rutas Educativas Ron Stoney está abierta . ¡Esta beca pagará los programas de verano de los estudiantes! ¡Los programas elegibles incluyen campamentos de liderazgo, campamentos de preparación universitaria, programas de inmersión lingüística, STEM, música, arte y más! Las solicitudes estarán disponibles en Moodle o recoger una en el College & Career Center.
Servicio COMUNITARIOS
Para cumplir con los requisitos de graduación, los estudiantes deben completar 60 horas de servicio comunitario al final de su último año. También esperamos que los estudiantes muestren progreso hacia ese requisito al completar 15 horas al año .Creemos firmemente en animar a nuestros estudiantes a encontrar algo que sea significativo para ellos y que tengan un deseo sincero de apoyarlos a través de su servicio. Nuestro boletín diario enumera las oportunidades para los estudiantes y aquí hay una muestra actual de esa publicación :
Return of the Natives tiene oportunidades de voluntariado durante abril y mayo en Marina, Seaside y

Salinas

Visite su página de voluntarios en https://csumb.edu/ron/volunteer-calendar

para más información.

El River School Garden está buscando voluntarios para ayudar con las clases de jardín después de la escuela los jueves y posiblemente los miércoles a partir de la próxima semana.

Póngase en contacto con Maryanne McCormick enmmccormick@carmelunified.org si desea ayudar en el jardín de River School.

MEarth está buscando voluntarios para ayudar en el Día de MEarth el 27 de abril.

Regístrese en http://mearthcarmel.org/ .
Si tiene alguna pregunta sobre el servicio comunitario, comuníquese con Diana Vita, dvita@carmelunified.org , o con el Asistente del Director, Craig Tuana, ctuana@carmelunified.org .
Acontecimientos e Información
4/5 - ASB Sr. Padre / Prom Expo, Teatro 6:00 pm

4 / 8-12 - ASB Battle-of-the-Grades

4/10 - Festival de cuerdas CUSD, teatro CHS 7:00 pm

4 / 15-19 - Vacaciones de primavera, no hay clases

4 / 22-26 - CHS Art Show

4/25 - Casa Abierta / Tazones Vacíos, 6:00 pm

4/26 - Concierto de música de primavera, teatro 7:00 pm

5/2 - Reunión de Padres Padres a las 8:00 am

5 / 3-5 y 9-12 - CHS Drama, Blackbox

5/4 - Prom Junior-Senior en Half Moon Bay , 8:00 pm-11: 00 pm

5 / 6-17 - Pruebas AP

5/10 - Desarrollo mínimo de personal por día

5 / 16-17 - Espectáculo de danza, teatro 7:00 pm

5/20 - Noche de premios senior, teatro 7:00 pm

5/22 - Concierto de jazz, cafetería 7:00 pm

5/23 - Exámenes físicos para deportes, cafetería 5:00 pm - 8:00 pm

5/24 - Espectáculo de cantautores, 7:00 pm Cafetería

5/27 - Memorial Day Holiday, no hay escuela

5/28 - Noche de Premios del Departamento de Música, Teatro 7:00 pm

5/29 - Festival de Cine de CHS, Teatro 7:00 pm

5 / 30-31 - Viaje para personas mayores

6/3 - Asamblea de Reconocimiento Estudiantil

6/3 - Día de ASB en el verde

6 / 4-7 - Finales

6/7 - Graduación, Estadio 4:00 pm
¡Que tengas un buen fin de semana ! Rick Lopez , Director de CHS